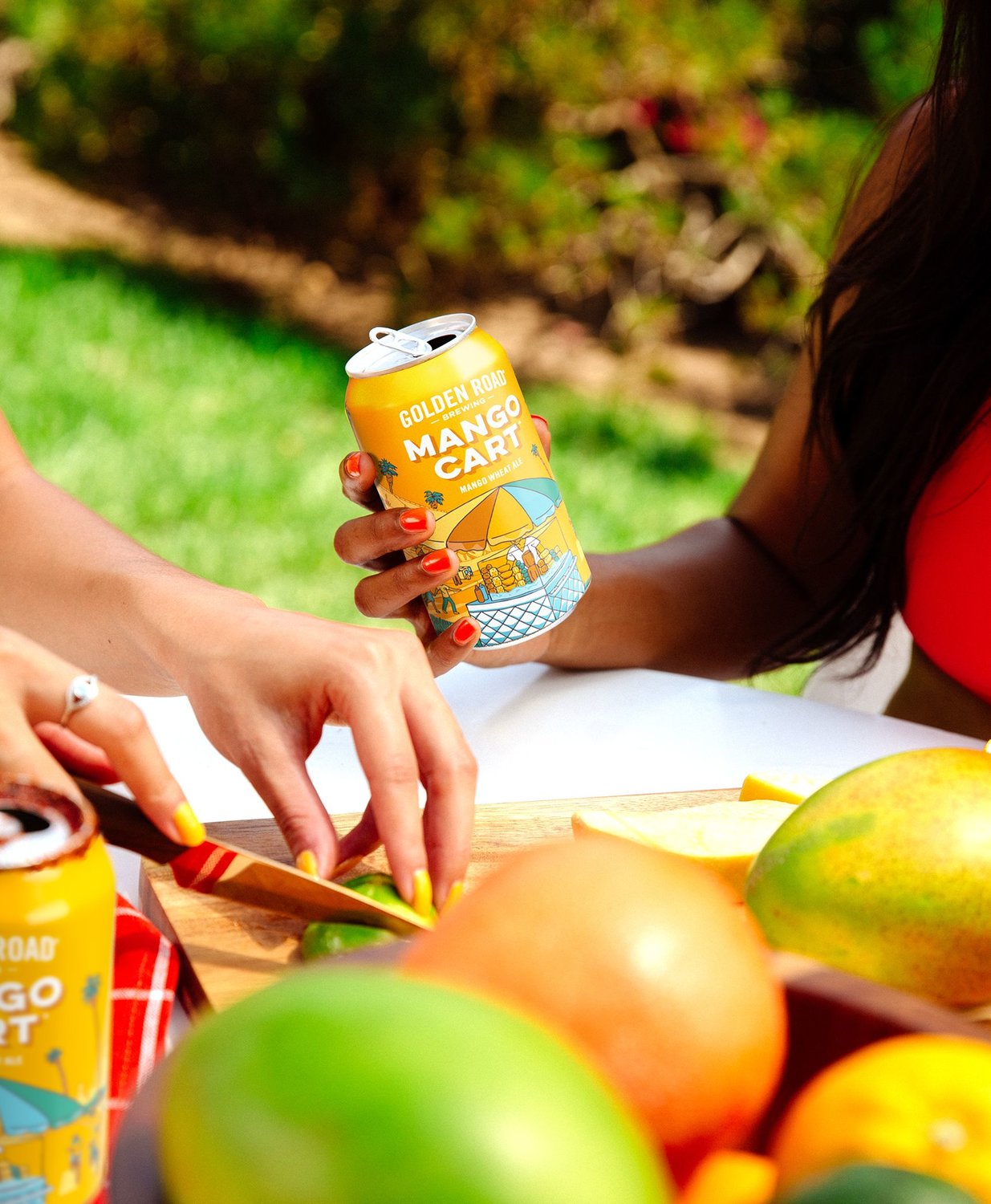 Mango Cart
wheat ale
Dream it. Drink it.
A perfectly balanced craft wheat ale made with real mango.
Available in
12 oz. 6-pack, 12 oz. 12-pack, 19.2 oz. can, and California Classics Variety 12-pack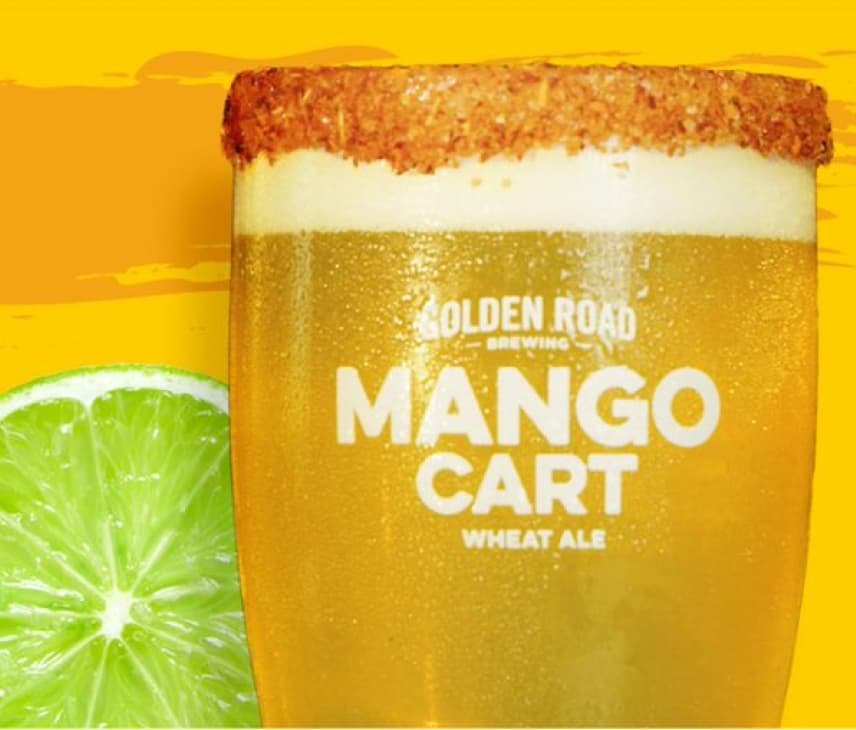 Try Mango Cart LA Style!
Tastes as good as it looks.
The bright and citrusy chili-lime rim has a mild spice that pairs perfectly with the delicious sweetness of the real mango that lies at the heart of the exceptional Mango Cart flavor.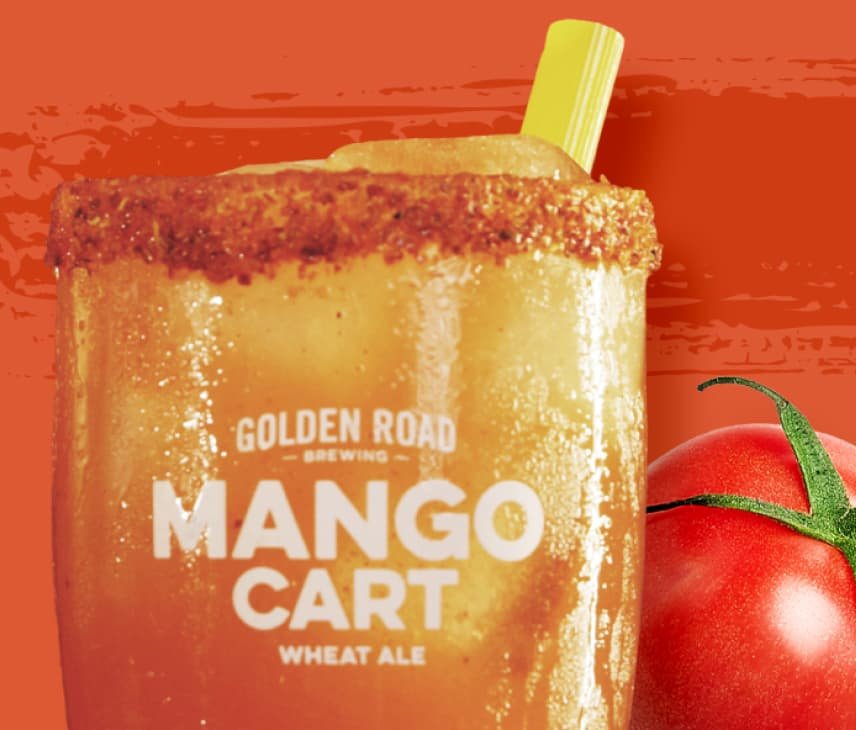 Make it a mango cart michelada in four steps
3
Pour Michelada mix over ice
4
Pour Mango Cart and garnish