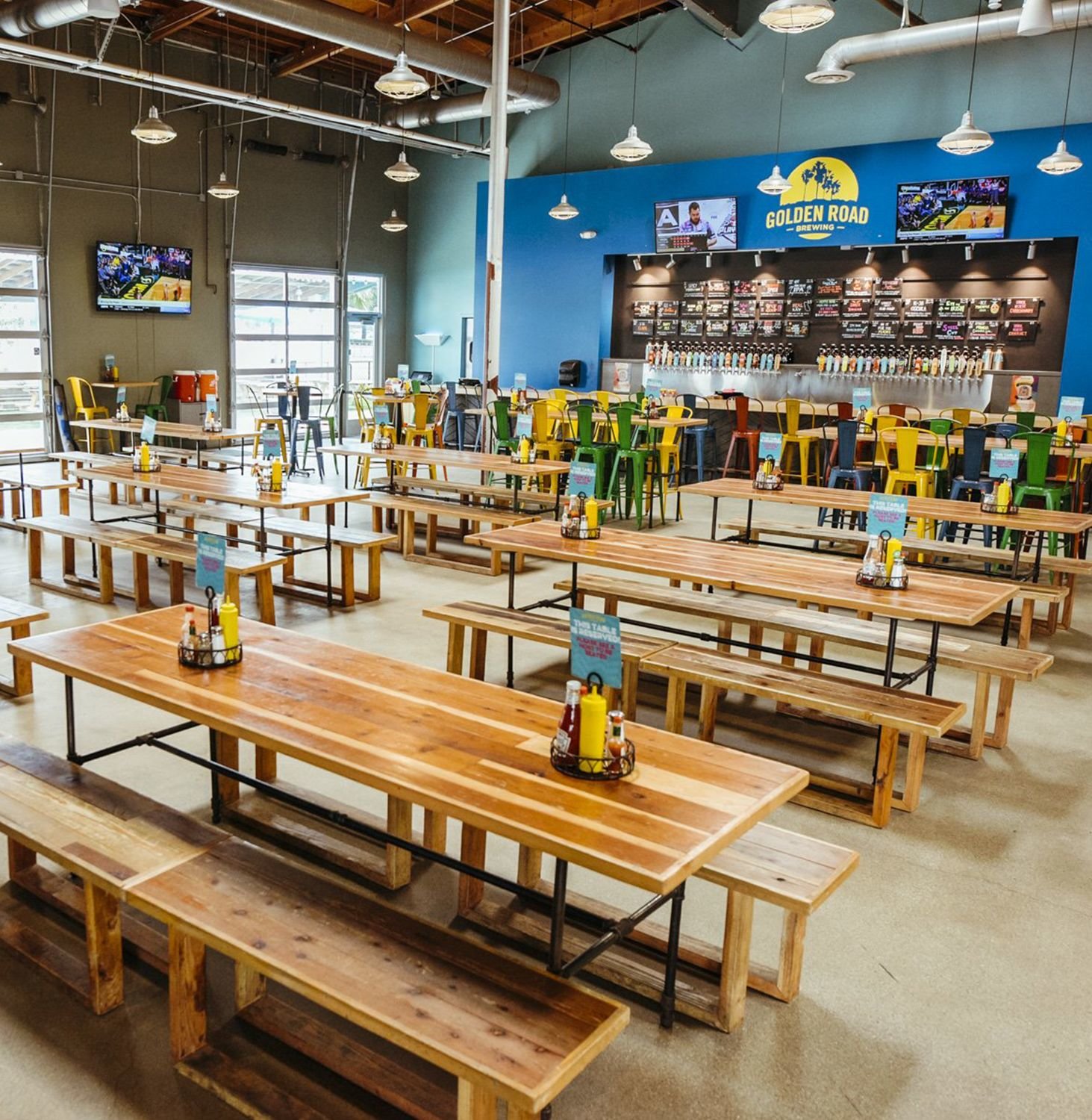 Anaheim Brewpub
A large outdoor biergarten in Orange County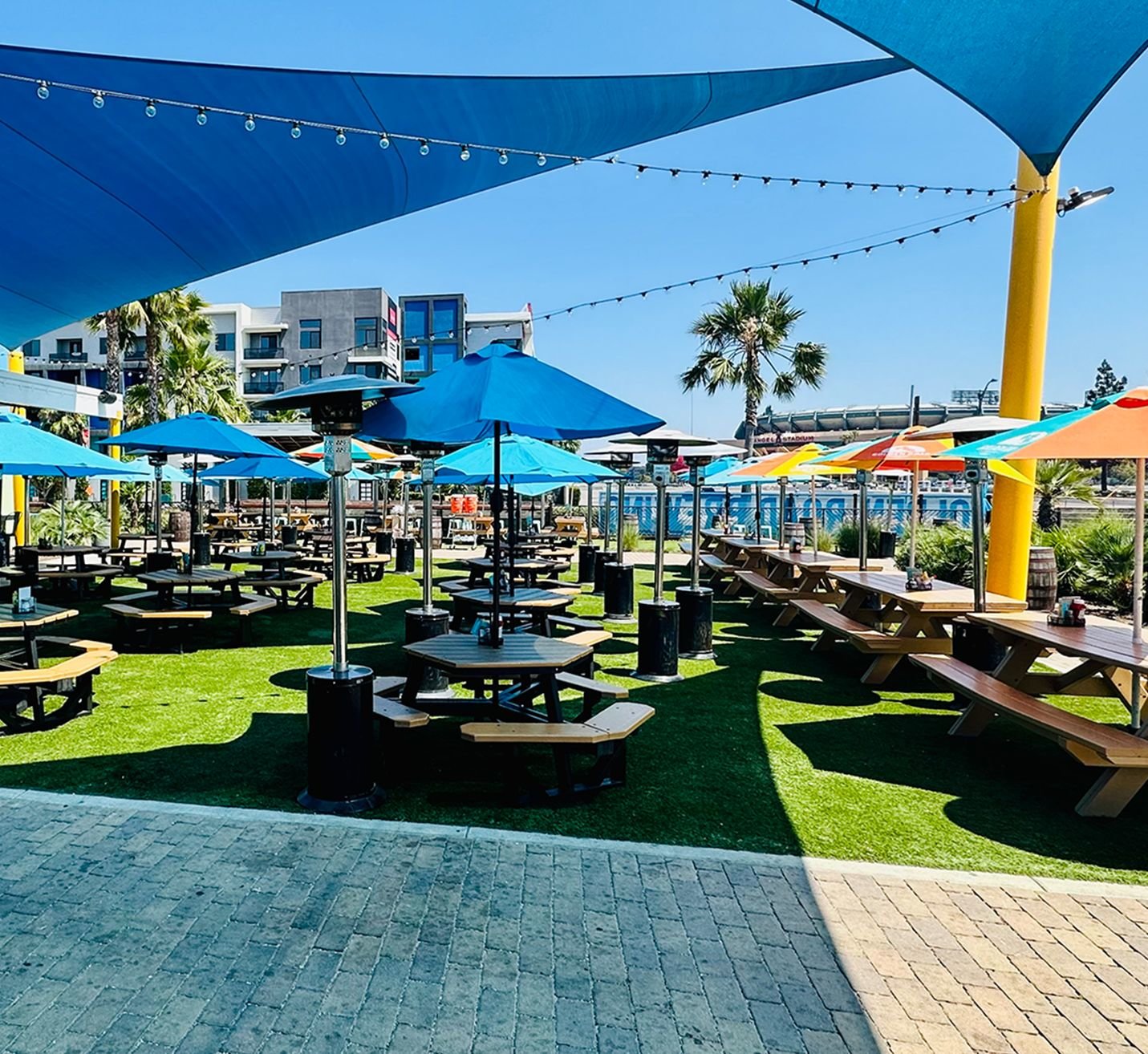 Visit us in Anaheim
2210 E Orangewood Ave Anaheim, CA 92806
Located right across from Angel Stadium, our Anaheim Brewpub is a family friendly environment that's perfect for gameday and celebrations. The large outdoor patio is dog friendly, filled with yard games and plenty of umbrellas for shade. Over 30 taps line the inside bar with our new innovations being crafted directly onsite in the Anaheim brewery.
HOURS
Mon-Thu 11AM-10PM, Fri 11AM-12AM
Sat 10AM-12AM, Sun 10AM-10PM
Brunch 10AM-1PM
CONTACT US
(714) 363-3537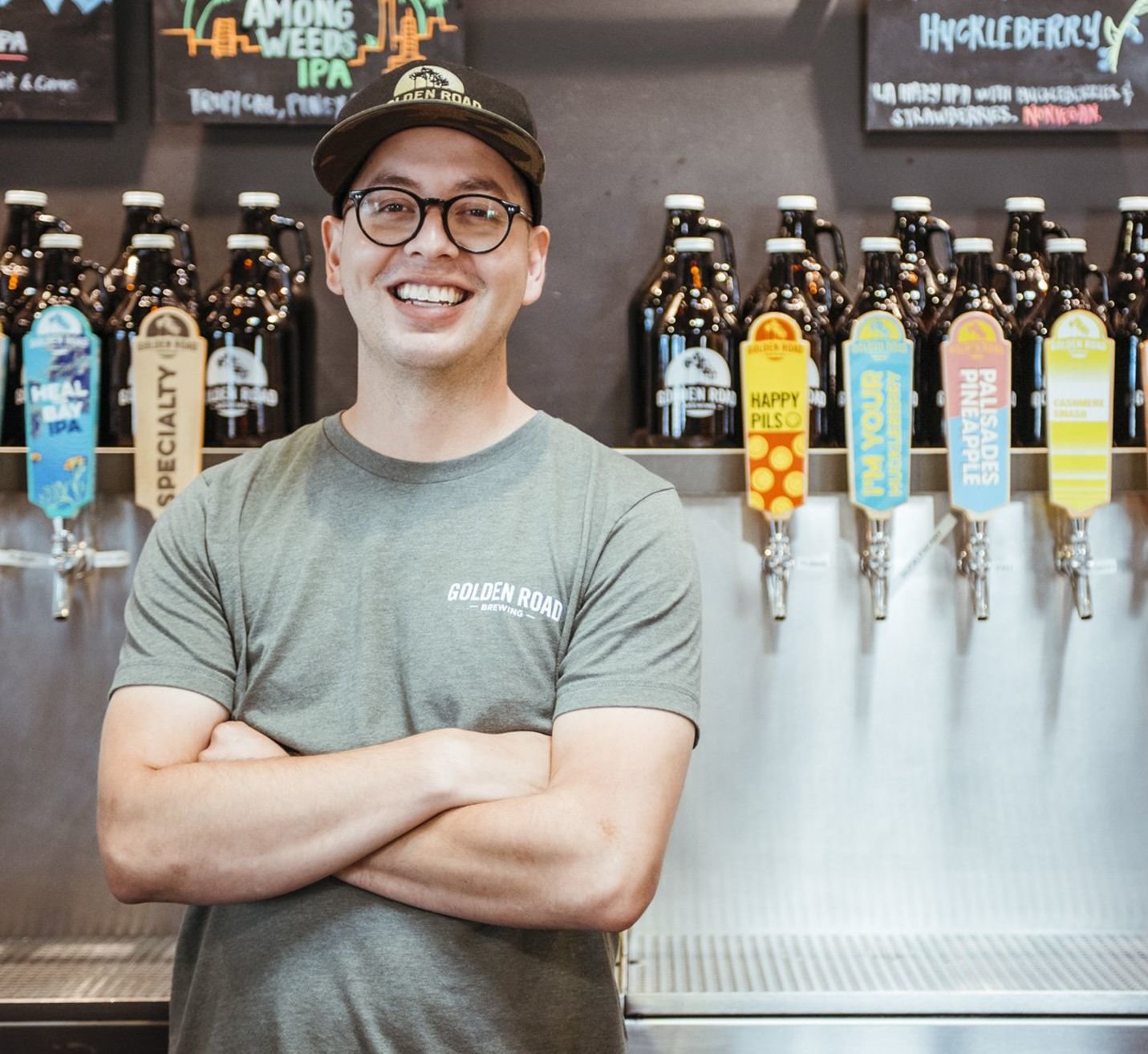 WHAT's ON TAP
Now serving at Anaheim Brewpub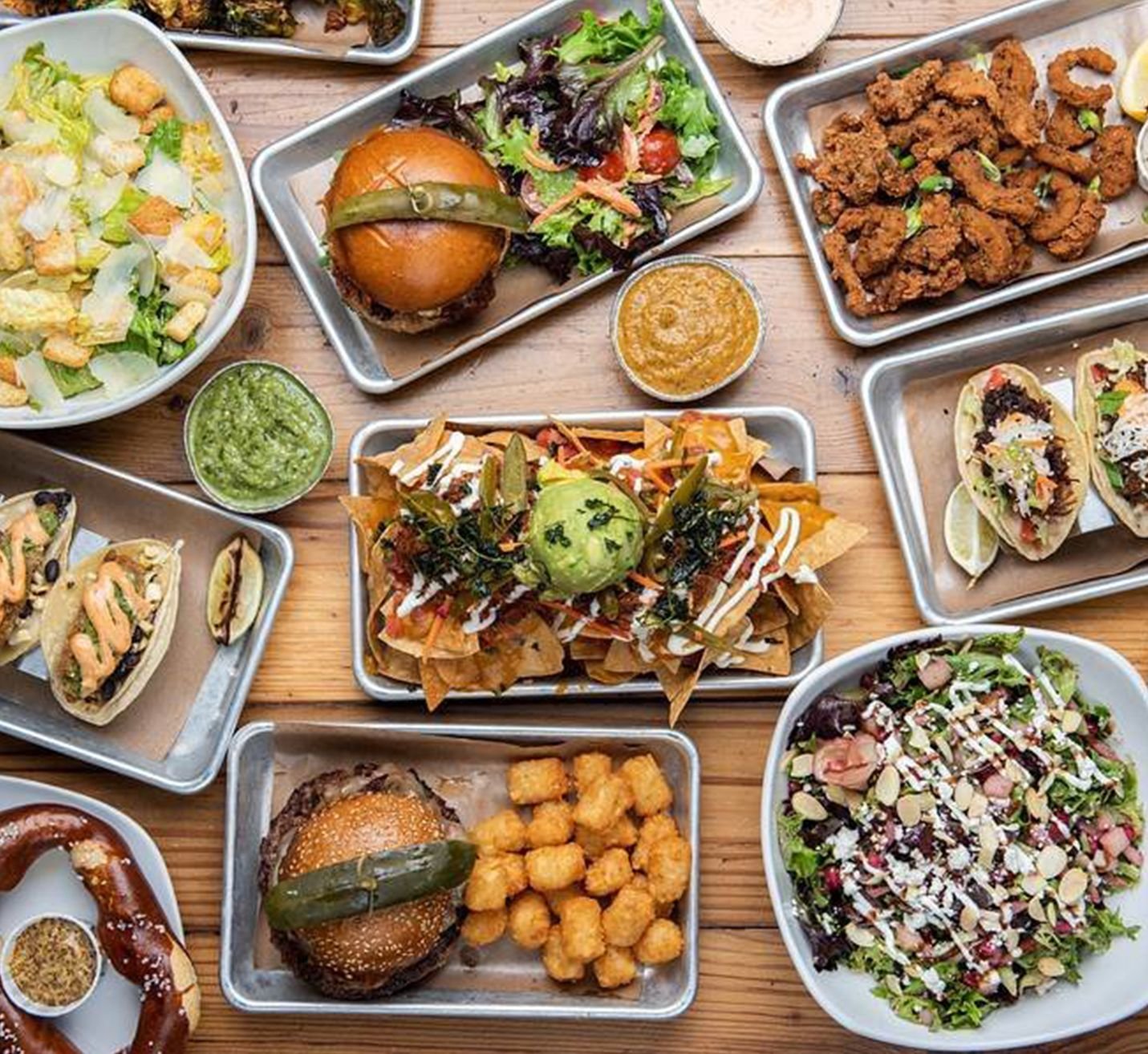 menu
order online
The food offered at our Anaheim location is hearty and beer-friendly, with a slate of sandwiches and delicious tacos. Lighter salads and smaller bites are also available, with plenty of vegetarian- and vegan-friendly options.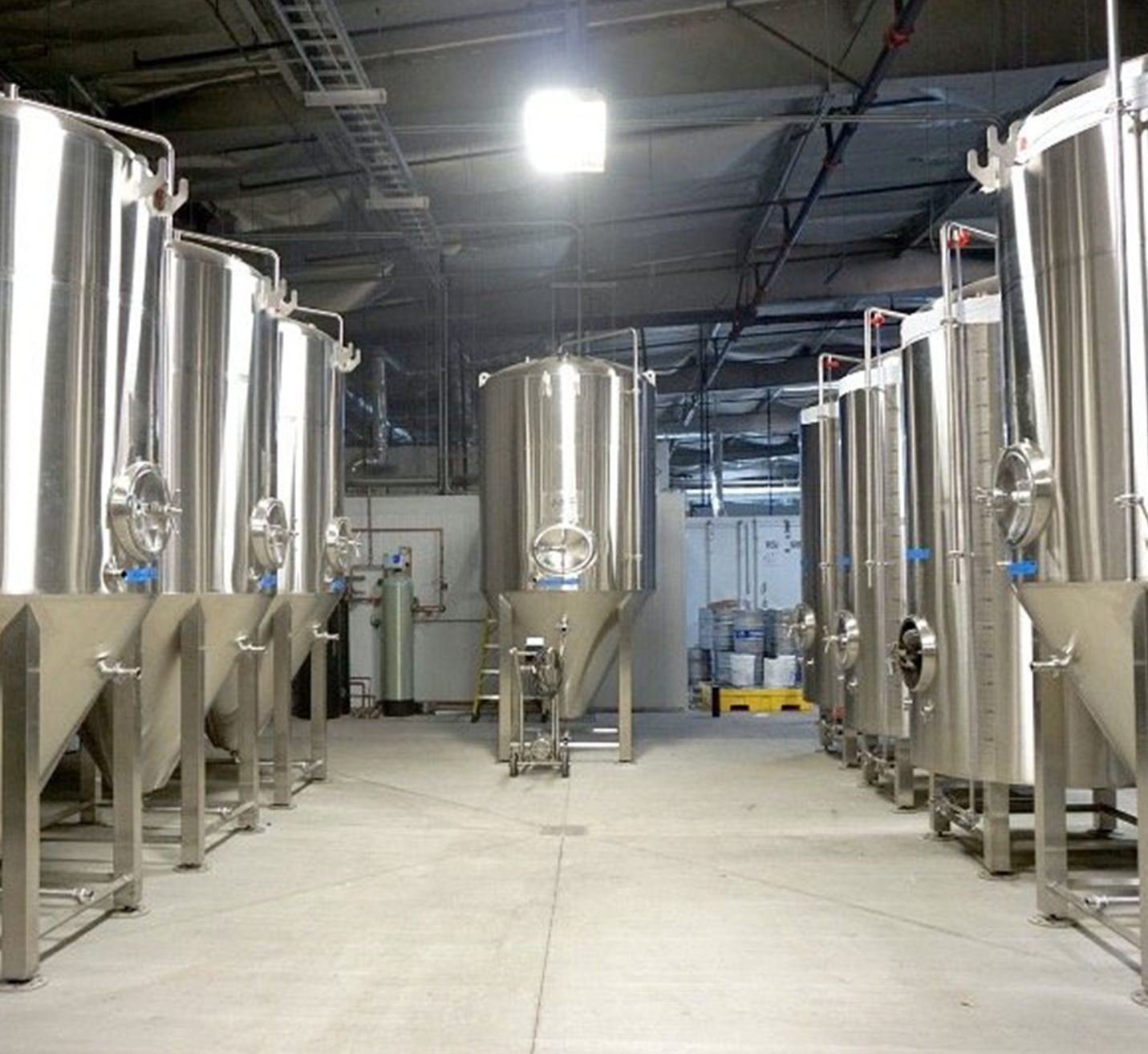 Brewing in Anaheim
Our Next Big Idea
Our Anaheim Brewpub opened in 2016 with a state-of-the-art brewing facility complete with an innovation lab. The 15-barrel system is where new creations are crafted by our brewers, who continuously look to find our next big idea. We draw our ideas from our California roots striving to create sustainable, meaningful brands that give us a competitive edge. Innovation remains vital to our growth at Golden Road and is at the heart of our values.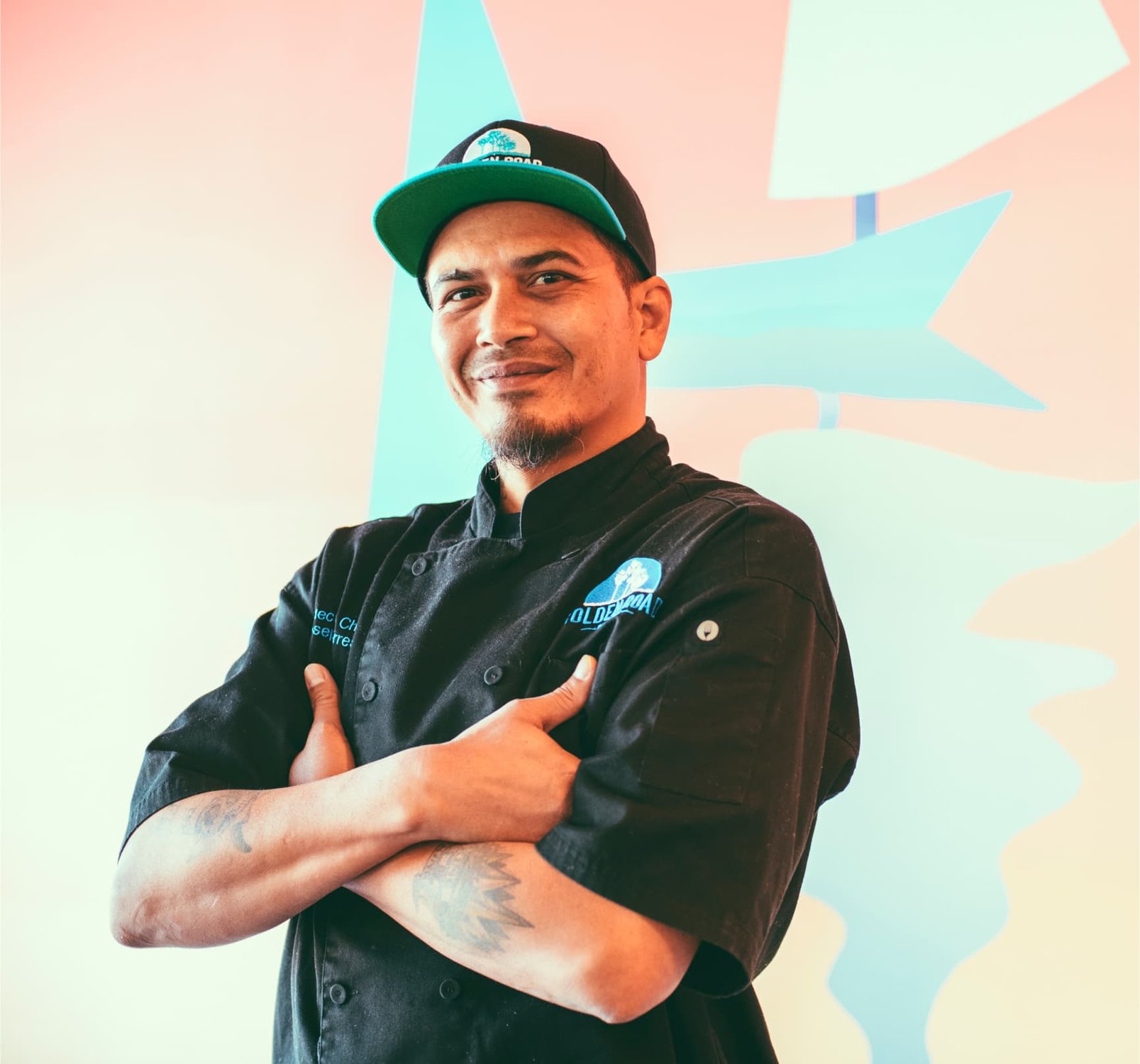 Meet Our Chef
Elevated Fare
Joseph Torres
Executive Chef
Joseph is a graduate of the Culinary Institute of America in Hyde Park. Being Puerto Rican, he tries to bring his heritage in dishes where possible, like serving the shrimp ceviche with tostones – twice fried plantain cakes. Joseph is constantly experimenting with new recipes, elevating the brewpub fare with fried parsley on the garlic knots, vegan miso aioli on the crab cakes and many more special touches.