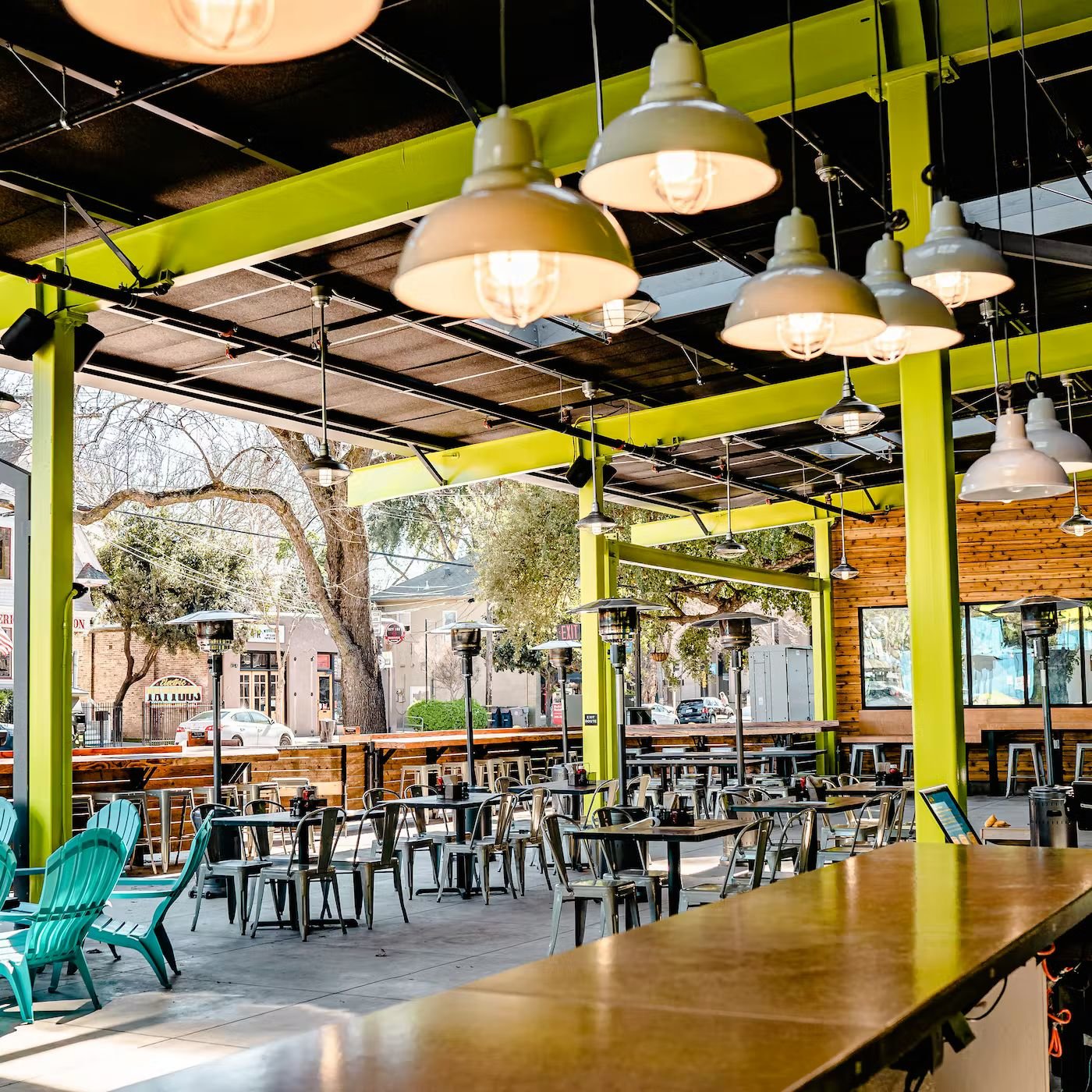 Sacramento BrewPub
A casual, dog friendly spot in Midtown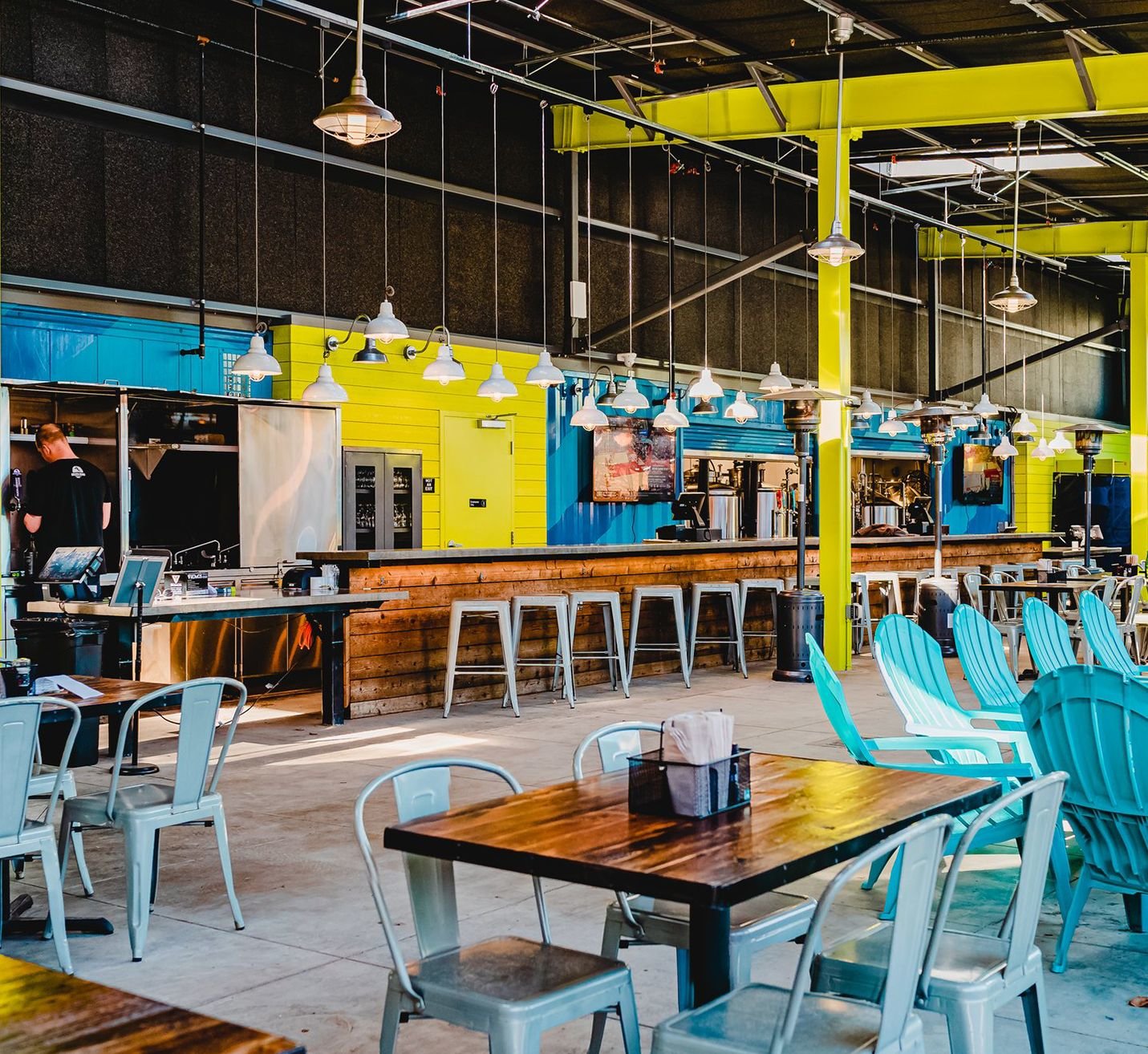 Visit us in Sacramento
1830 L St Sacramento, CA 95811
Located in Midtown, our Sacramento location is a perfect place for friends and family to meet up, enjoy a beer, and play a board game or a round of cornhole. The open-air outdoor space is filled with wood tables and a shipping container bar which includes 10 taps that continually rotate. For those cooler days, heaters and fire pits line the patio to keep guests warm and cozy.
HOURS
Sunday-Thursday 11AM-9PM
Friday-Saturday 11AM-10PM

CONTACT US
(916) 382-9445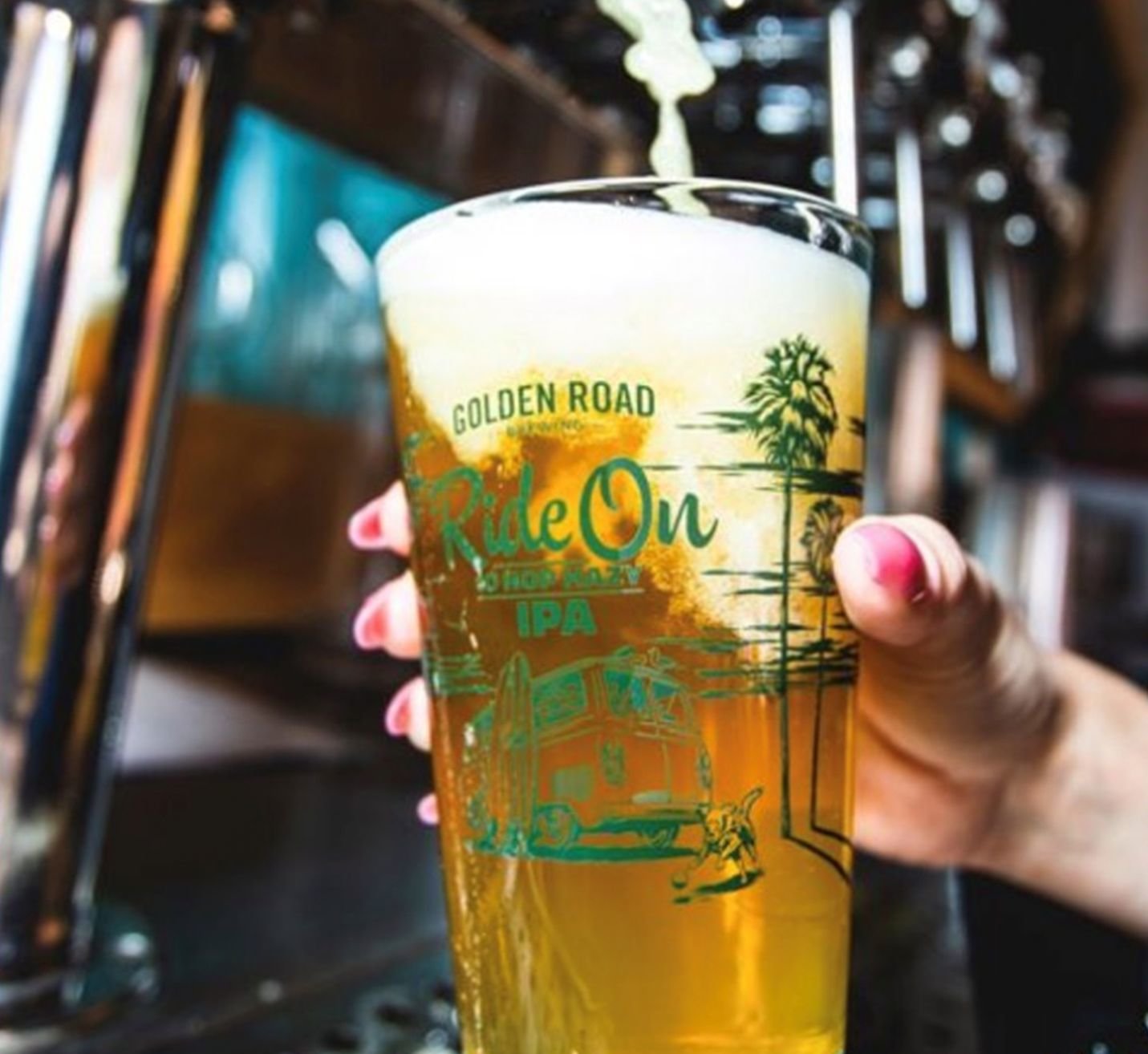 WHAT's ON TAP
Now serving at Sacramento Brewpub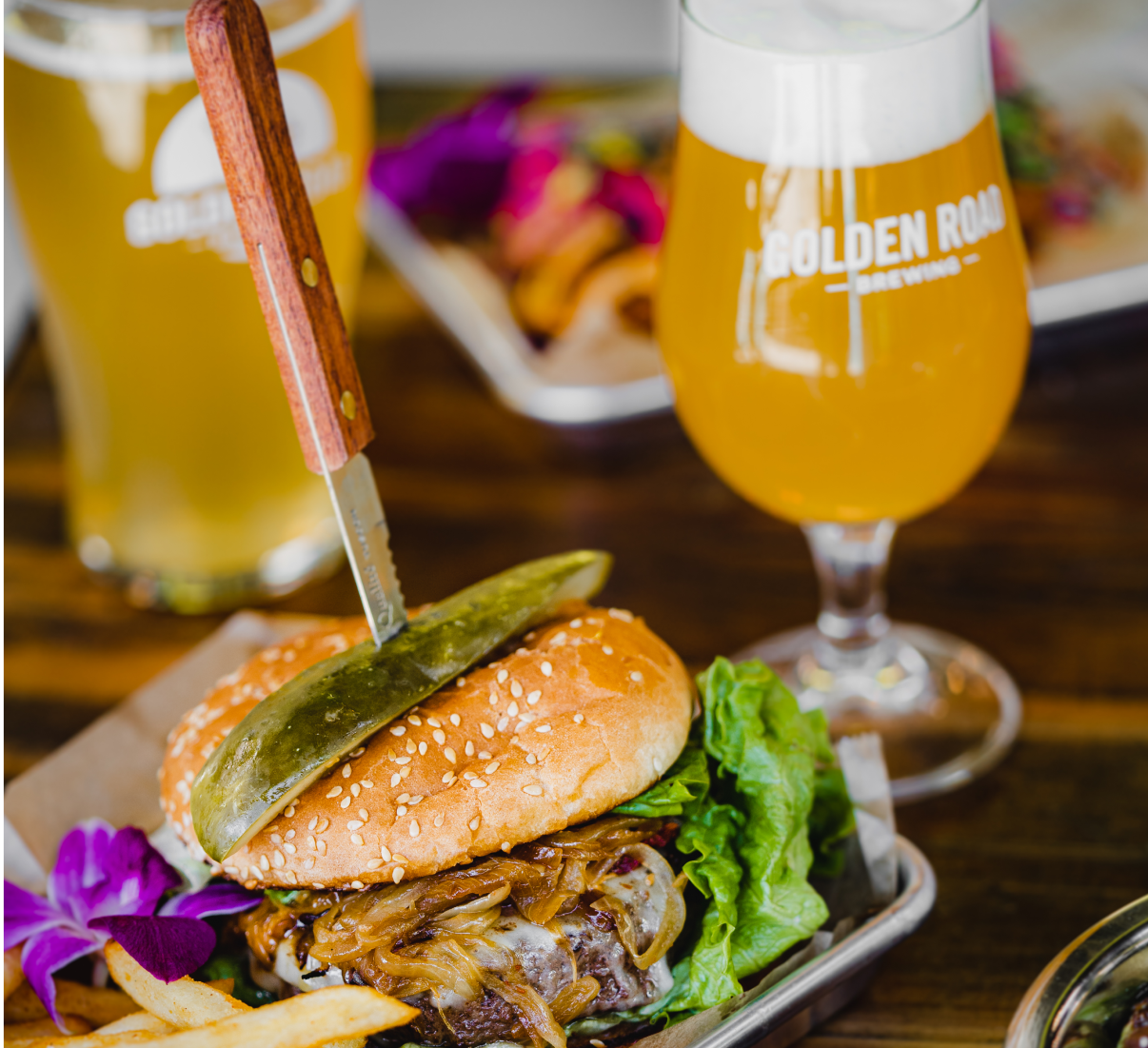 menu
Grab a bite
Our menu in Sacramento is crafted with small gatherings and get-togethers in mind. Various burger and salad items are offered as well as street tacos and loaded fries. While meat options are available, nearly all our dishes are made to easily substitute as a vegetarian or vegan option.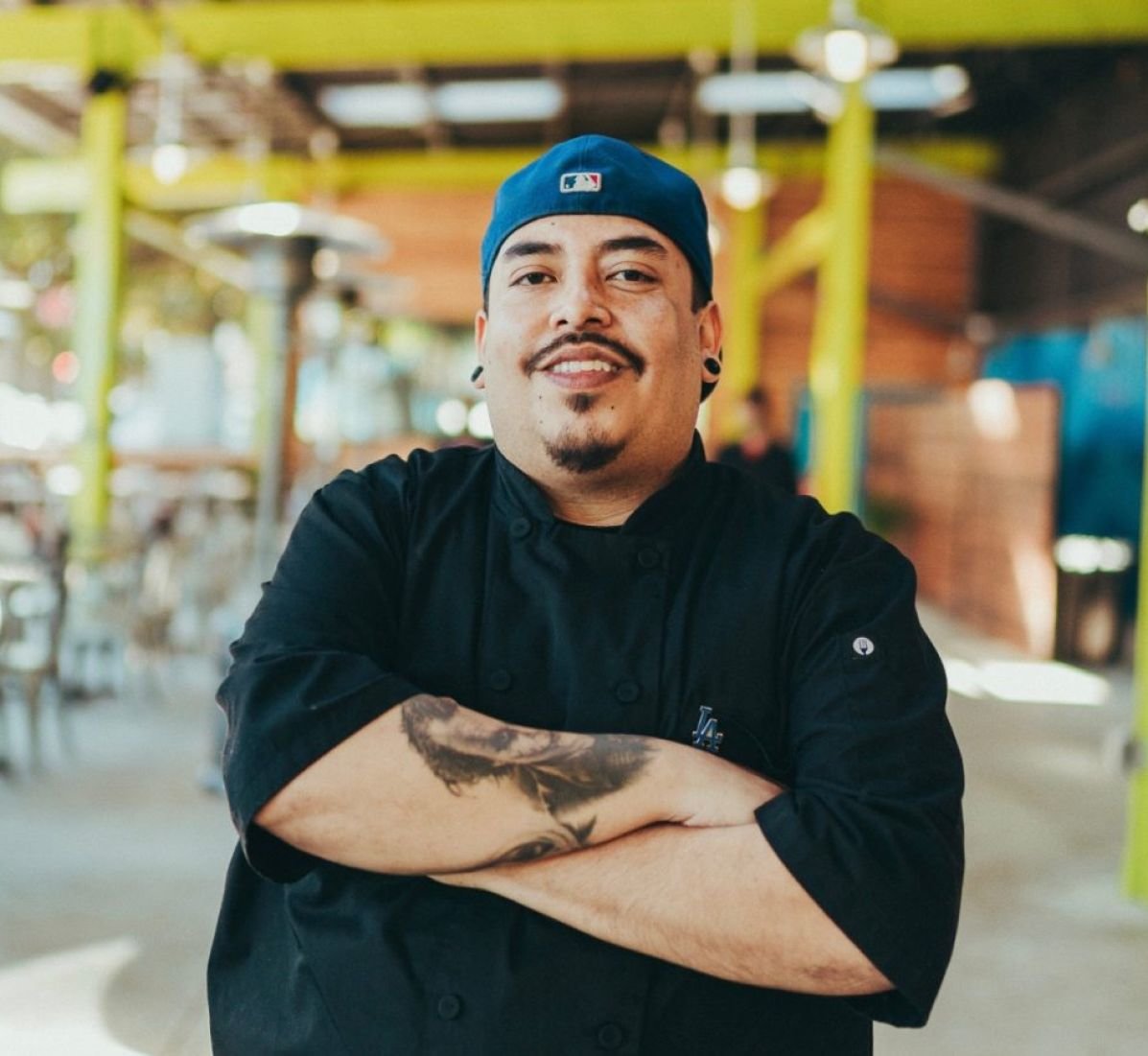 Meet Our Chef
Albert
Albert first joined Golden Road when we opened our Grand Central Market location in Downtown Los Angeles in 2016. He now leads the kitchen crew in Sacramento, having helped us open our first location in Northern California, where he continues to bring his own spin and flavor to the menu items. Under Albert's influence, the avocado tacos have a tangy upgrade in the way of pickled red onions. "I love pickled onions – they add a pop of color, so it's perfect for Instagram," Albert joked. "What's not to love about pickled red onions?"